On the occasion of her exhibition 'Highway, Oceans, Daydreams' at our Southampton gallery, Heilmann talks about her love of the ocean and her decades-long involvement in the artists' community of eastern Long Island.
From the onset of the global pandemic in March through September of this year, Heilmann remained in Bridgehampton, marking the longest consecutive period she has ever spent at her Long Island studio. During these months she immersed herself in the mutable conditions of light, air, and colors specific to the oceanfront environment, channeling her observations into new paintings that expand upon her ongoing fascination with waves and water. Drawing from a life lived on both coasts (Heilmann's childhood and college years were informed by her immersion in California's landscape and surf culture), the new works on view in this exhibition synthesize her memories of the scenic highways and coastal vistas of her youth with the ever changing, elusive geometries of Atlantic Ocean waves.
Installation view, 'Mary Heilmann. Highway, Oceans, Daydreams', Hauser & Wirth Southampton, 2020 © Mary Heilmann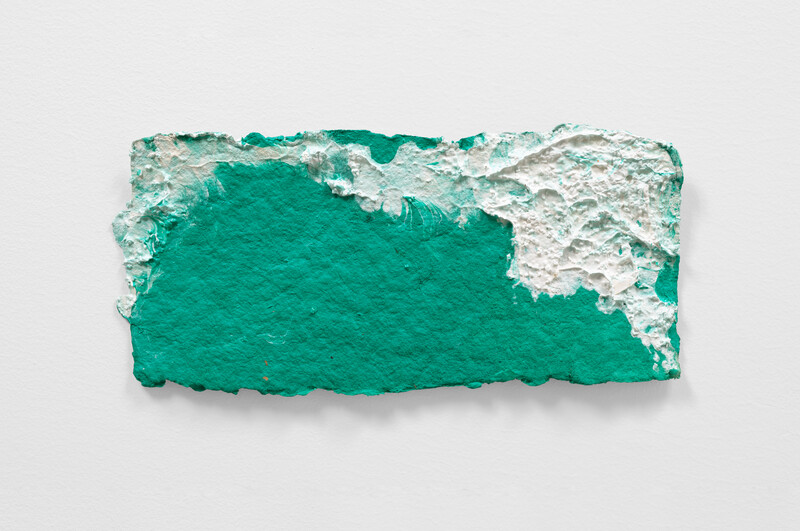 Mary Heilmann, Mighty Right, 2020 © Mary Heilmann
'Meditating is like daydreaming—in making the art I think almost obsessively about it. These are pictures but you're also supposed to feel that these are physical waves…'—Mary Heilmann
'Highway, Oceans, Daydreams' spotlights Heilmann's distinctively sculptural approach to paint and unique ability to elicit complex associations through deceptively simple forms. In contrast to earlier paintings that depict water, the new works find her taking a more formalist approach, creating representations of a wave's spirals, tubes, and undulations. To evoke the texture of sand, Heilmann has employed here, for the first time, a grainy medium mixed into her paint to enhance its thickness and tactility.
—
Mary Heilmann's 'Highway, Oceans, Daydreams' is the first public exhibition at Hauser & Wirth's Southampton location, which opened in July 2020 as a private viewing space. It is on view through 29 November 2020.