About
Hauser & Wirth is delighted to present an extraordinary body of works curated directly with members of the Moore family. 'Works on Paper from the Henry Moore Family Collection' is the gallery's second presentation of works by Henry Moore, following our 2008 exhibition 'Ideas for Sculpture' held at Hauser & Wirth London. The exhibition includes works ranging from Moore's sensitive and sublime studies of the human body to his wartime 'Shelter Drawings' and exploratory 'Ideas for Sculpture', spanning six decades of the artist's career. 'Works on Paper from the Henry Moore Family Collection' provides a rare opportunity to see a group of works that beautifully presents the significance of Moore's drawings in his oeuvre, as well as capturing Moore's skill as an impeccable draughtsman.
Moore once said, 'Drawing from life keeps one visually fit – perhaps acts like water to a plant – and it lessens the danger of repeating oneself and getting into a formula'. Moore used his drawings to evolve pre-existing motifs, working through different approaches and views, trying to find the most exciting display in what developed into a Darwinian artistic process. These drawings, such as 'Standing Figures and Ideas for Sculpture' (c.1948), are packed with quick studies and odd experimental forms, organised in rows and columns and sometimes drawn in bright pinks, blues, greens and orange.
Constantly looking for sources of inspiration, Moore would often walk along the Cornish seaside and visualise human forms in the landscape and his immediate surroundings. On one of his walks, Moore picked up a pebble and saw in it a wounded soldier, a subject that would dominate his works during the late 1940s and early 1950s and that he would develop in a series of studies and drawings, such as 'Helmet Heads' (1950-1951). In much of his work, Moore portrayed the melding of human figure with natural forms, as in 'Reclining Figure: Peapod (verso)' (c.1979). These drawings are a mixture of imagination and observation, pulled from objects in his surroundings and his personal thoughts.
In 1946, Moore's only child Mary was born, adding a new poignancy to his Mother and Child works, a subject that Moore explored throughout his career. These beautiful studies move away from the process-based and into the personal, allowing the viewer an image of Moore not as a world-renowned artist but as a proud new father, looking at his wife and newborn baby girl. Works such as 'Two Hands and Parent holding Child's Hand' show a delicate, sensitive approach with soft, white and grey washes providing a backdrop to a repeating study of a small toddler's hand trying to grip onto the hand of their parent.
Throughout his career, Moore utilised a wide range of techniques and media, such as line drawing and cross-hatching, gouache, chalk and crayon, to bring two-dimensional forms to life, creating impressions of movement and radiance and carving human forms from a sheet of paper in a similar fashion to the way in which he carved expressive forms from slabs of stone. With these works on paper, Moore was not drawing simply as an exercise. Instead, the artist was drawing for 'the pleasure of looking more intently and intensely', emphasising that these works on paper are not simply sketches, but instead illustrate important stages in Moore's development as a draughtsman and sculptor.
Henry Moore's drawings will be shown on the upper floors of our Zurich gallery in tandem with an exhibition of sculptures by Swiss artist Hans Josephsohn.
This exhibition coincides with the release of the Hauser & Wirth publication, 'Henry Moore – Ideas for Sculpture', published by JRP | Ringier, as well as the much anticipated major exhibition at Tate Britain which runs until 8 August 2010.
Selected images
View all
Installation views
View all
About the artist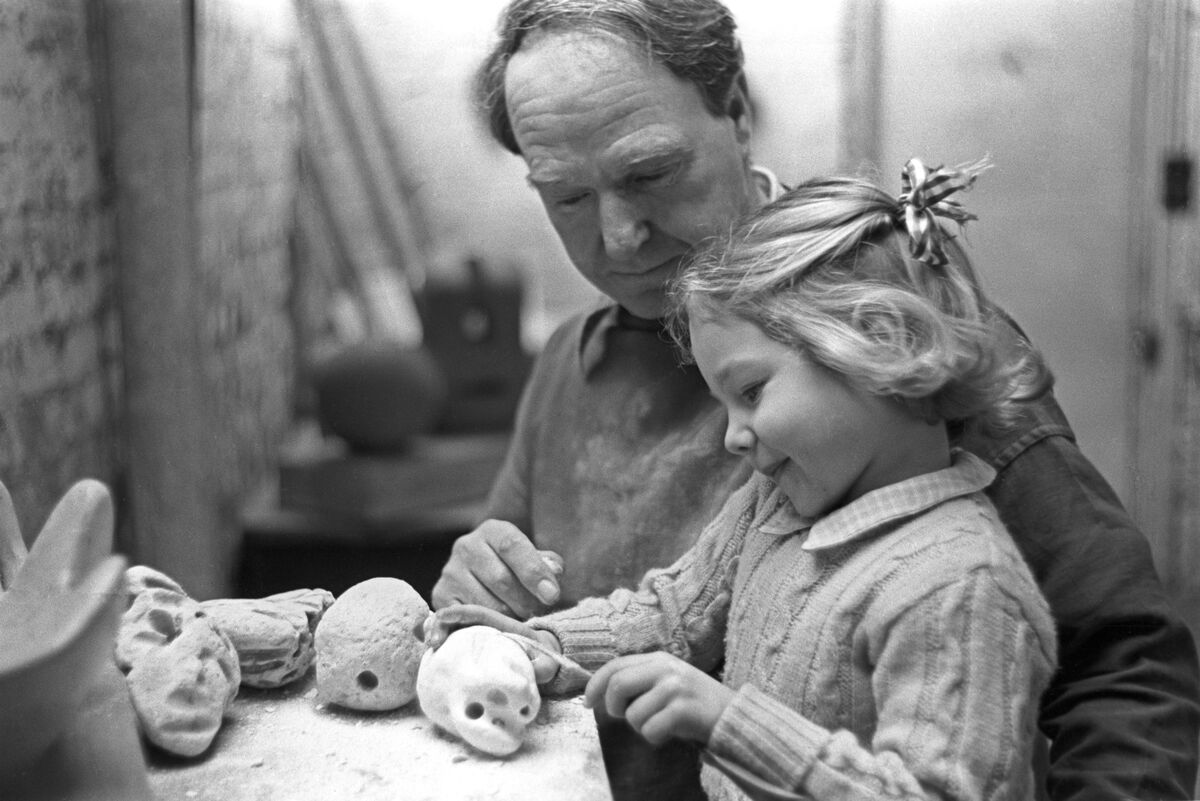 The human figure, enigmatically isolated or in relationship with others, is both the stimulus and the crux of all Henry Moore's works. For him, creating his sculptures was not so much an abstract exercize in looking at the human figure, but a…
Learn more