Inside her home and collection in Switzerland, Ursula Hauser reflects on the impulses behind her extraordinary art collection with her daughter Manuela Wirth. Opening at Hauser & Wirth Somerset on 25 May 2019, 'Unconscious Landscape. Works from the Ursula Hauser Collection' presents 65 works by 11 female artists. Themes of motherhood, sexuality and vulnerability run throughout the exhibition that includes works by Louise Bourgeois, Heidi Bucher, Sonia Gomes, Eva Hesse, Sheila Hicks, Maria Lassnig, Lee Lozano, Meret Oppenheim, Carol Rama, Sylvia Sleigh and Alina Szapocznikow.
Over the course of four decades, Ursula Hauser has found herself drawn to work by visionary women, many of whom she has built long-standing friendships with. The Somerset presentation takes its title from a Louise Bourgeois work of the same name that is featured in the exhibition, but also refers to the instinctive process in which Ursula Hauser has built her collection; unconsciously seeking out artists that she feels an affinity with.
'I've always wanted to know about the person behind the work. I wanted to meet the artist, that was one of my conditions.'
Meeting Louise Bourgeois was a seminal moment for the collector who first discovered the artist's work at the 1993 Venice Biennale. She describes the moment she saw 'Legs' (1986) 'I found them so young and contemporary and I thought I have to meet the woman responsible for creating this art. Then I found out that she was already 80 years old, which was unbelievable, and I was even more interested.' The pair went on to meet many times over the following years as Ursula Hauser became a regular visitor to Bourgeois' studio. Despite being from different generations, they had much in common. 'I learnt from Louise Bourgeois' life story that all our lives, including hers are very unsteady. Especially the lives of women.'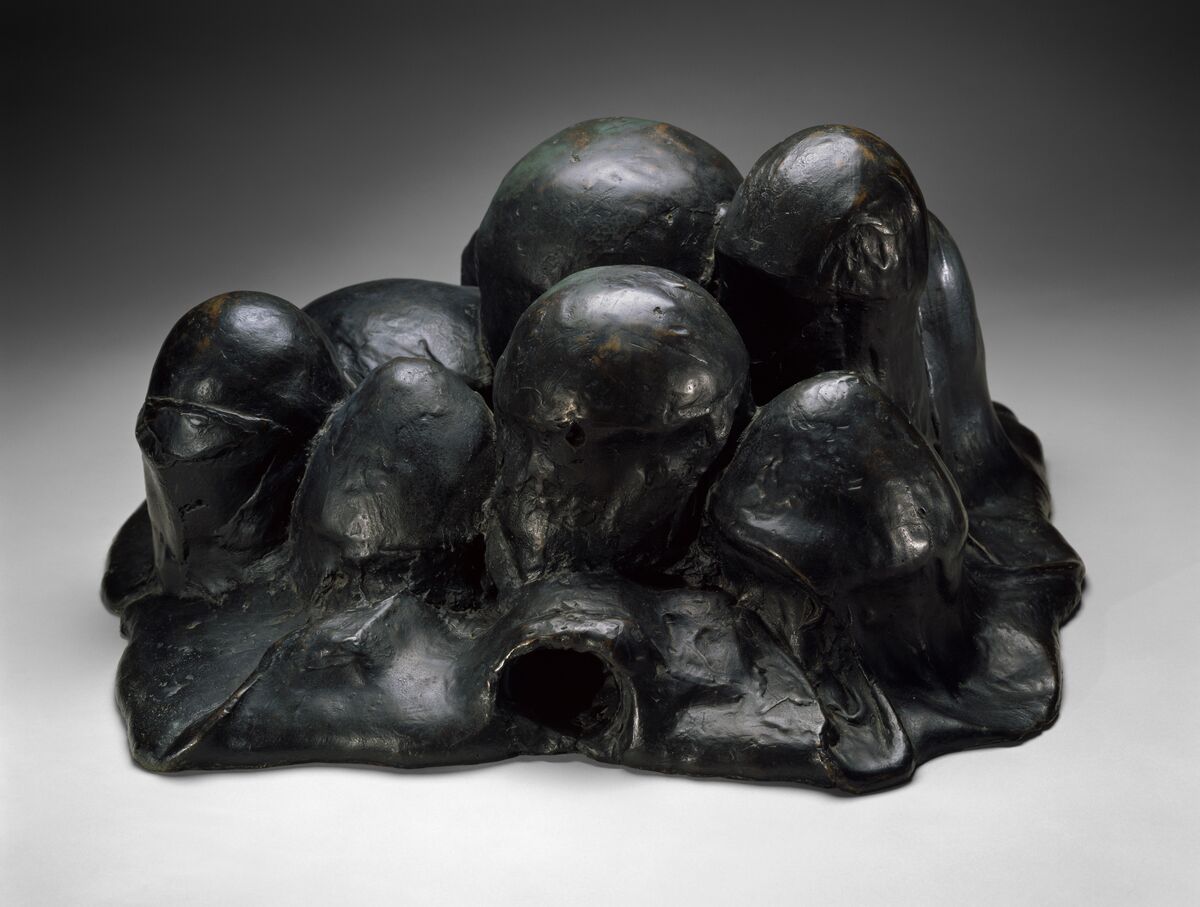 Louise Bourgeois, Unconscious Landscape, 1967 (cast 1983) © The Easton Foundation/VAGA at ARS, NY and DACS, London 2019. Courtesy of the Ursula Hauser Collection, Switzerland. Photo: Christopher Burke
Ursula and her daughter Manuela in Venice, 1997
Ursula Hauser grew up in St. Gallen, Switzerland, where she co-founded and directed a family retail business. She began collecting art forty years ago, acquiring modern masters and developing an interest in contemporary art that burgeoned into a true passion. Ursula Hauser's support of local Swiss artists has continued uninterrupted across the decades as her engagement with other artists from around the world has increased. She is celebrated as a major patron of the arts, a committed cultural philanthropist and the visionary behind an exemplary collection of modern and contemporary art in dialogue.
In 1992, together with her son-in-law Iwan Wirth and her daughter Manuela, she founded the gallery Hauser & Wirth. Today, Ursula Hauser is focused primarily upon her collection, with its special emphasis on female artists. She is dedicated to sharing her collection with the public and is an active lender to exhibitions worldwide. Over the last two decades, exhibitions dedicated to the Ursula Hauser Collection have been held at institutions in Belgium, Germany and Switzerland. Her dynamic engagement with artists and her collecting of their work in depth has helped make her collection a unique resource for scholars and arts professionals.
–
'Unconscious Landscape. Works from the Ursula Hauser Collection' is on view at Hauser & Wirth Somerset from 25 May – 8 September 2019.