Born in Maiquetía, Venezuela, in 1920, Luchita Hurtado has dedicated seventy years of her painting and drawing practice to the investigation of universality and transcendence. Inside her Los Angeles home and studio, Hurtado reflects on connections that exist between the body and its larger context – nature, the environment, the cosmos.
Luchita Hurtado's first solo exhibition with Hauser & Wirth, 'Dark Years', focuses on the artist's early works from the 1940s to the 1950s, a period defined by prolific experimentation. Comprising of crayon and watercolor paintings on board and paper, graphite and ink drawings, and oil paintings on canvas, the works on view range stylistically from surrealist figuration and geometric patterning to biomorphic forms executed with expressive acuity. Together, they underscore the vast scope of Hurtado's early expression and illuminate the origins of an artistic output that would continue to evolve for decades to come.
'I think I became an artist because of nature.'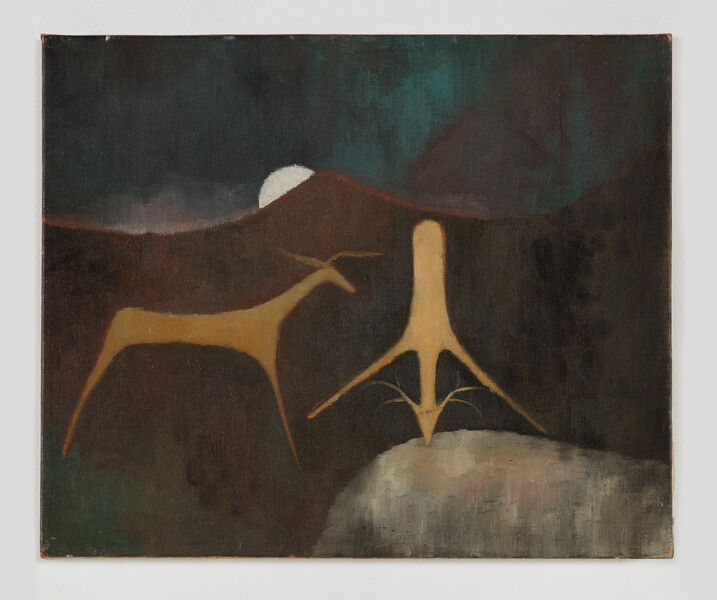 Luchita Hurtado, Untitled, c. 1940s © Luchita Hurtado. Photo: Jeff McLane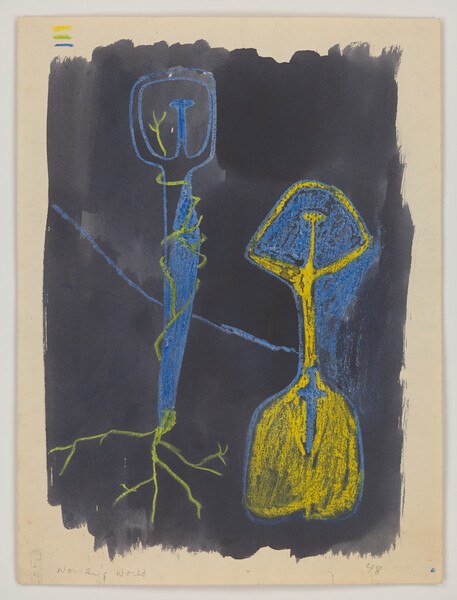 Luchita Hurtado, Woman's World, 1948 © Luchita Hurtado. Photo: Genevieve Hanson
Hurtado immigrated to New York in 1928 and later lived in Mexico, the American Southwest, and Northern California, maintaining a deeply rooted belief in the interconnectedness of all living organisms. She often emphasizes the mystical and transcendental possibilities of a keen awareness of and close relationship to nature. Developing her artistic vocabulary through a coalescence of abstraction, mysticism, corporality and landscape, the breadth of her experimentation with unconventional techniques, materials and styles speak to the multicultural and experiential contexts that have shaped her life and career. On the body, Hurtado states: 'This is all you have really. You're born without clothes. This is just on loan I feel. It's a big story and we know very little about us.'
–
'Luchita Hurtado. Dark Years'  is on view at Hauser & Wirth New York, 69th Street from 31 January – 6 April 2019. In May 2019, Hurtado will present her first solo institutional exhibition at the Serpentine Sackler Gallery in London.