About
Paul McCarthy (born 1945, lives and works in Los Angeles) is among the most important and influential artists of his generation in the US. This is evident from the current survey exhibition that toured from MOCA Los Angeles to the New Museum of Contemporary Art New York, is now at the Villa Arson in Nice and will be shown at Tate Liverpool in autumn. The show offers the opportunity to discover the depth and consistency, the inner coherence and the art-historical roots of the last thirty years of PAUL McCARTHY's work. The list of his projects for next year includes a large-scale exhibition at Moderna Museet Stockholm, where the focus will be on his present work.
At the Galerie Hauser & Wirth, Paul McCarthy is presenting some of his works on paper. This show will centre around the 'Pirate Drawings' that the artist made this year, exploring the legendary world of pirates and depicting its fantasies, hierarchies and tales unrelentingly and shorn of all sentimentality.
Also on display are early drawings from the 1980s, where the artist probes various forms of body consciousness.
Paul McCarthy's works are raw and visceral and unrelenting. His central theme is the investigation of the myths and stereotypes of American popular culture and the effect the media and consumerism have on the unconscious. His performances, environments, films, installations, sculptures, drawings – and the mixtures of these techniques – are mainly concerned with the consumable icons of the entertainment industry: Hollywood, television, leisure parks. The artist examines the border zone where the sanitized images of these illusory worlds intersect with the dark underside of American life. Thus, McCarthy points up taboos that are often downplayed or not taken seriously in American popular culture.
McCarthy has turned much of his energy to drawing at several points of his artistic career. Some of these drawings were made as studies for sculptures – a form-finding technique -, while others are products of performances, with the specific context of their production providing the key to their meaning.
The recent 'Pirate Drawings', McCarthy says, are the psychological sources of an ongoing, complex and continually changing project about the imaginary world of pirate yarns. They revolve around the clichés of a hermetically closed, male-dominated world where fantasies – otherwise repressed – come up to the surface and moral barriers are torn down, which eliminates accustomed forms of social conditioning.
Here, the medium of drawing functions as a form of reflection and concentration. Enormous sheets of paper serve to gather associations and mould thoughts into a pictorial form. By using collage technique McCarthy sprinkles his works with bits of reality out of the flow of images from the consumer world and the porn industry. This process makes for closer links between signs, resulting in a kind of storyboard. Immensely powerful and psychologically charged, McCarthy's works convert general social conditions by representing and at the same time distancing archetypal characters from a familiar world of illusion.
Installation views
View all
About the artist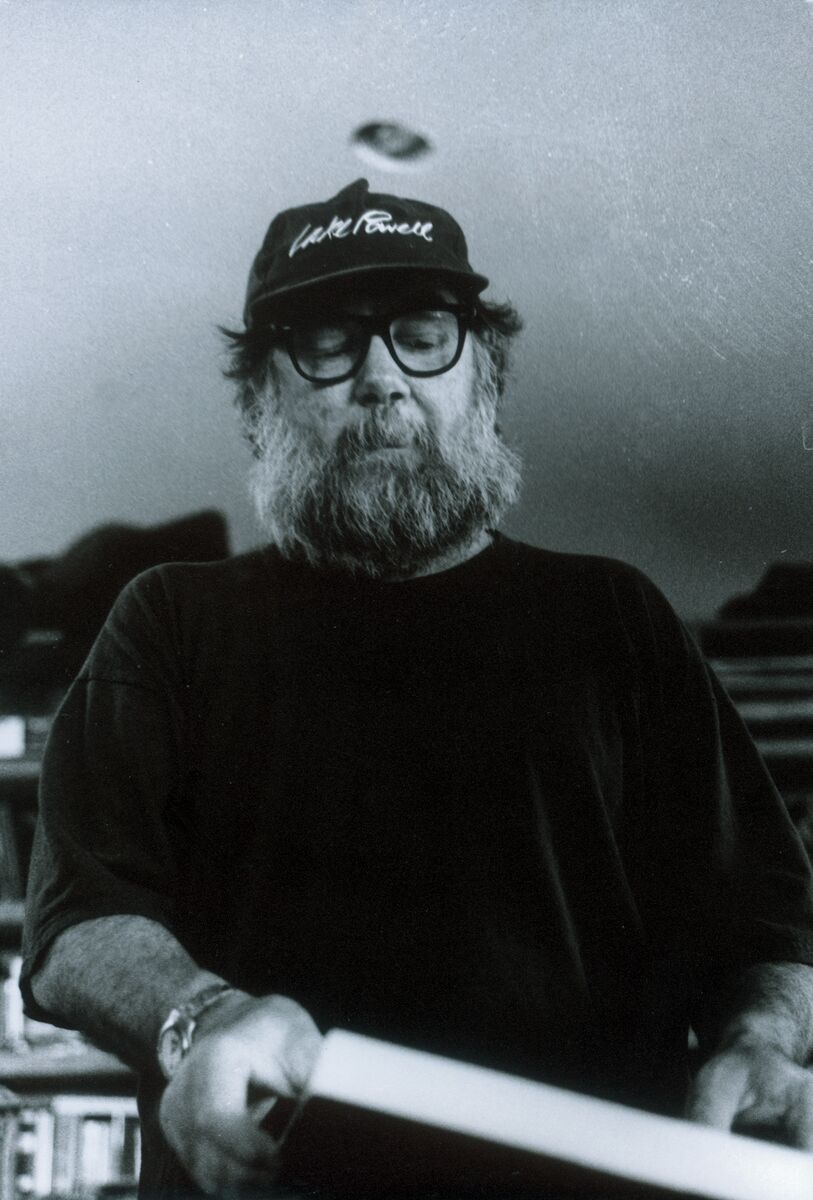 Paul McCarthy is widely considered to be one of the most influential and groundbreaking contemporary American artists. Born in 1945, and raised in Salt Lake City, Utah, he first established a multi-faceted artistic practice, which sought to break the limitations of painting…
Learn more