Fri 25 Nov 2016
10 am – 4 pm
Somerset
Women: Art, Books and Printed Matter
Taking inspiration from the themes raised by 'Louise Bourgeois. Turning Inwards' at Hauser & Wirth Somerset, this one-day symposium will look at some of the relationships between women, art and printed matter. Chaired by Fiona Bradley, Director of the Fruitmarket Gallery, the panel comprises Sarah Bodman, Clare Johnson and Mandy Ure, who will each represent one of the following categories: Book making, book art and printmaking; book writing and research; and art making and painting.
Sarah Bodman
Artists' books and printmaking
Sarah Bodman will discuss some highlights from the field of contemporary artists' books, showing works by national and international women artists including printmaking practice within books. These intriguing artworks cover a range of subject matter, from social and political to climate change or the domestic space. Examples presented range from Sarah Nicholls' 'Brain Washing from Phone Towers Informational Pamphlets' – a series of free letterpress printed broadside communications; Egidija Čiricaitė's studies into the representation of women readers; Angie Waller and Sara Ranchouse's romantic fictions and performative books; Imi Maufe's adventures on Tall Ships and in rural communities, Angie Butler and Phillipa Wood's collaborative paper-based tours of their respective homes; Elisabeth Tonnard's prolific responses to literature and photographic archives, and Nancy Campbell's achingly poignant poetic books concerning human interaction with the wilderness and environment of the Arctic. What each of these works has in common is their quiet, yet often, subversive use of narrative format, offering us their particular views on what surrounds us, and how we live today. They also allow us to question and perhaps think differently about their subject matter through the subtle and accessible democratic multiple that is the artist's book.
Clare Johnson
Parallel Lines: historical time and women's art
Clare Johnson will reflect on some of the challenges that present themselves when writing about women and art, specifically how to construct historical accounts that avoid patrilineal assumptions that have so often excluded women from art historical accounts. Taking inspiration from the story of Louise Bourgeois' inclusion into art critical discourse, which was finally established when the artist was 70 years old with a retrospective at New York's Museum of Modern Art in 1982, she will argue for the importance of thinking across generations of women artists in ways that do not necessarily conform to chronological order. Indeed, Bourgeois' work has more than once found a favourable critical context in times other than those in which it was produced. In place of notions of origin and precedence, she would like to imagine parallel, heterogeneous, conflicting, overlapping, non-sequential and multi-dimensional affinities between artists of different generations. The aim is to describe some of the ways in which she has attempted this in her own writing and to consider what kinds of readings of artworks can be imagined as a result.
Mandy Ure
Attitude Problem
Might work that employs humour and doubt in pointing at particular hegemonies be one way of negotiating the terrain of historical and socio-economic marginalisation? In this presentation Mandy Ure will discuss the work of artists Eva Hesse and Sarah Lucas, amongst others, and wonder if the predominant identification of them as women artists is important, and if so, to whom? Is the term 'feminine' able to be established in relation to their practices and do artists identify with that term? Wary of delineating certain aspects against others by way of material or concept, is there to be found a methodology or 'attitude' that veers between the appropriation of certain conventions within the visual arts and that of insouciance, play and wit?
This symposium has been organised in collaboration with The Visual Culture Research Group, University of the West of England, Bristol. The day will include time to view the exhibition and lunch will be served in the Roth Bar & Grill.
Programme:
10 – 11 am Arrival and coffee
11 am Welcome and tour of exhibition
12.15 pm Lunch served at the Roth Bar and Grill
1.15 pm Coffee in Implement Shed
1.30 pm Introduction from chair followed by presentations from speakers
4.15 pm tea served and opportunity to revisit the exhibition.
CLICK HERE. to download further details of the symposium.
About the Speakers:
Fiona Bradley
Fiona Bradley has an MA in art history from Cambridge University and an MA and PhD from the Courtauld Institute London, where her research was in surrealism and blasphemy. She started her curatorial career at Tate Liverpool, where she made exhibitions with Rachel Whiteread, Andreas Gursky, Paula Rego and Susan Hiller, and the Hayward Gallery, London, where, among other exhibitions, she co-curated Douglas Gordon's major solo exhibition 'what have I done'. She has been Director of The Fruitmarket Gallery in Edinburgh since 2003, where she has curated exhibitions and produced important publications with Scottish and international artists including Louise Bourgeois, Ellen Gallagher, Cai Guo-Qiang, Fred Sandback, Eva Hesse, Bill Bollinger, Callum Innes, Christine Borland, Tony Swain, Martin Creed, Claire Barclay, Lucy Skaer, Jim Lambie, Stan Douglas and Gabriel Orozco. In 2011 she commissioned Martin Creed's award-winning Work 1059, a work of permanent public sculpture on Edinburgh's historic Scotsman Steps. She was a member of the Turner Prize and the Paul Hamlyn Award juries in 2007 and the Max Mara Art Prize for women in 2016, and in 2011 was the curator for Scotland's contribution to the Venice Biennale. She is currently working on an exhibition of Mark Wallinger's work to be shown at The Fruitmarket Gallery, Edinburgh and Dundee Contemporary Arts in early 2017.
Sarah Bodman:
Sarah Bodman is an artist and researcher at the Centre for Fine Print Research, UWE, Bristol, UK. Sarah is also Programme Leader for the MA Multidisciplinary Printmaking course at UWE. She is the editor of the Artist's Book Yearbook reference publication, the Book Arts Newsletter and The Blue Notebook journal for artists' books. Sarah also writes a regular column on artists' books for a_n, ARLIS and Printmaking Today. Her own artists' books explore the darker side of nature and human nature. They appear beautiful in order to lead the viewer into the underlying meeting point between the opposites of tenderness and cruelty. Some books include: 'Viola' the story of a serial killer baker; 'Closure' the end of an affair between a plane spotter and flower arranger, and 'How Do I Love Thee', a collaboration with JP Willis. Her latest work 'GIFT: I made this for you' is about the 'Angel of Bremen'.
Clare Johnson:
Clare Johnson is an Associate Professor (Art & Design) at UWE where she teaches Visual Culture. She is the Director of the Visual Culture Research Group and a member of the Gender and Culture Research Group at UWE. Clare's primary research interests are feminist approaches to art history, inter-generational approaches to contemporary art and visual culture. Her recent work argues for an understanding of femininity as an embodied relationship to time in artworks made by women in the 1970s and 1990s/2000s. She has published on the work of Tracey Emin, Vanessa Beecroft, Eleanor Antin, Carolee Schneemann and Yoko Ono. Clare's monograph, 'Femininity, Time and Feminist Art' was published by Palgrave Macmillan in 2013.
Mandy Ure:
Mandy Ure is Associate Professor and Head of the Department of Fine Art at Kingston. She graduated with MA Fine Art from Goldsmiths College, after undertaking her BA (Hons) Fine Art (Drawing and Painting) at Duncan of Jordanstone College of Art, Dundee. Prior to joining Kingston in 2015 she was Head of Art and Design at UWE, Bristol. Ure makes paintings that fluctuate – by way of production and forms implied – between a simulation of meaningful activity, a nod to the deceptions of the mechanisms of painting, and a doubtful belief that painting can (still) allow for an alternate (s)pace of understanding. Recent exhibitions include Native (Durden and Ray, LA), and Here, There and Somewhere in Between (Horatio Junior, London). She has been awarded funding from the Arts and Humanities Research Council and the British Council and has also produced collaborative drawings / writing with the poet Peter Manson.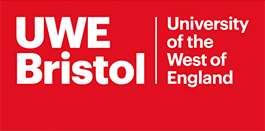 Image: Louise Bourgeois, Untitled, 2005. © The Easton Foundation/VAGA, New York/DACS, London 2016.